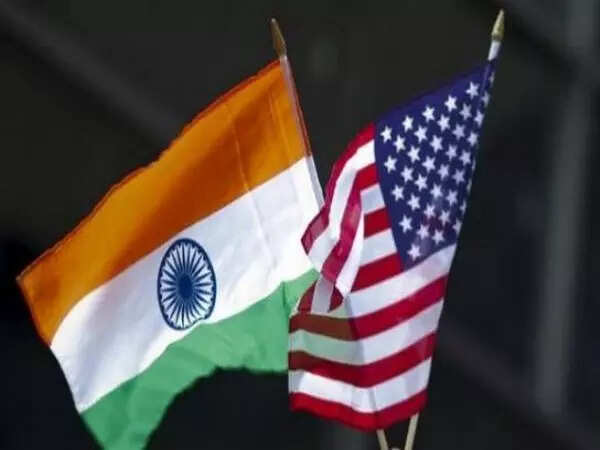 With the USA raising concerns over India's decision to impose import restrictions on certain electronic devices, both countries have agreed to find a solution to the issue that addresses the concerns of both nations, according to a statement of USTR.
The issue was flagged during a meeting between Commerce and Industry Minister Piyush Goyal and US Trade Representative Katherine Tai here on August 26.
The two ministers also directed their officials to continue their discussions to mutually resolve the last pending trade dispute with regard to certain poultry products at the World Trade Organisation (WTO).
"Ambassador Tai also raised concerns related to India's import licensing requirements for technological equipment. She noted that there were stakeholders that needed an opportunity to review and provide input to ensure that the policy, if implemented, does not have an adverse impact on US exports to India," according to a readout of Ambassador Tai's meeting with Goyal.
"Ambassador Tai and Minister Goyal agreed to explore this issue further and find a solution that addresses both countries' concerns," the statement, posted on the USTR website, said.
India's imports of these products (PCs/laptops, tablets, Wifi Dongles, Smart Card Reader, Android TV Boxes) were worth USD 8.8 billion in 2022-2023.
Earlier this month, India said that it would impose import restrictions on electronic devices like laptops and computers (including tablet computers) from November 1 on security grounds with an aim to boost domestic manufacturing and cut imports from countries like China.
It added that Tai and Goyal discussed the seventh outstanding WTO dispute with regard to measures concerning the importation of certain agricultural products.
"They tasked their respective teams with continuing discussions on this dispute in order to reach a solution soon," it added.
During Prime Minister Narendra Modi's visit to the US in June, the two countries announced ending of six trade disputes at the WTO and India's removal of tariffs on certain U.S. products (chickpeas, lentils, almonds, walnuts, apples, boric acid, and diagnostic reagents).
They also looked forward to reconvening the US-India Trade Policy Forum later this year.
The poultry case was filed by the US against India in the WTO in 2012. India has lost the dispute both at the panel as well as the appellate body levels. It was ruled against India that New Delhi's ban on imports of poultry products from the US was inconsistent with global norms.
As India was not able to implement the decision within the stipulated time frame, the US had demanded compensation. Now both countries are discussing ways to resolve the case mutually. The USA is the largest trading partner of India. In 2022-23, the bilateral goods trade increased to USD 128.8 billion as against USD 119.5 billion in 2021-22.