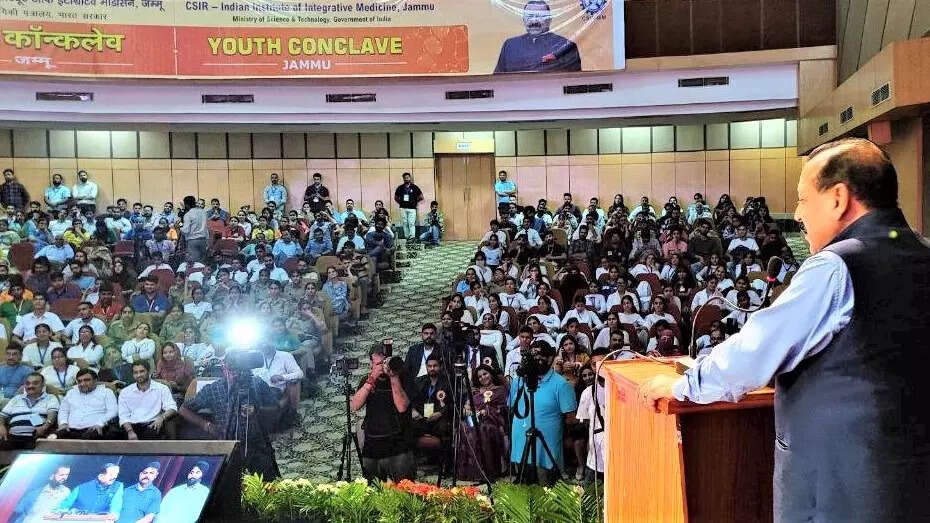 Jammu & Kashmir requires a startup fillip to change the "sarkari naukri" mindset of the youth.
In a time when the startup revolution is raging across the country, the government job mind-set of J&K youth could prove to be an impediment. This was stated by Dr Jitendra Singh, Union Minister of State (Independent Charge) Science & Technology.
Addressing the Youth Conclave organised by CSIR-IIIM in Jammu, Dr Jitendra Singh said, the successful launch of Chandrayaan-3 and Aditya L1 has sparked global aspirations among Indian students. With the unlocking of space technology, the doors of Sriharikota are open for the public now to watch satellite and rocket launches which was a dream earlier.
"Some ten thousand watched the Aditya-L1 launch and 1000 media persons were present during the launch of Chandrayaan-3," Dr. Jitendra Singh said.
"India's Youth today is no longer the prisoner of aspiration as this generation has aspirations in abundance and lots of avenues. Numerous opportunities are knocking at their doors in the form of startups which are now the engines of economic growth," he added.
Praising NEP-2020 as one of the revolutionary steps taken by Prime Minister Modi, Dr. Jitendra Singh said that NEP-2020 supplements the startup ecosystem (startup India, standup India clarion call given by Modi), and promises new careers and entrepreneurship opportunities for students and youth in India.
He informed that one of the objectives of NEP-2020 is to de-link degrees from education. "Linking degrees with education has taken a heavy toll on our education system and society as well. One of the fallouts has been an increasing number of educated unemployed."