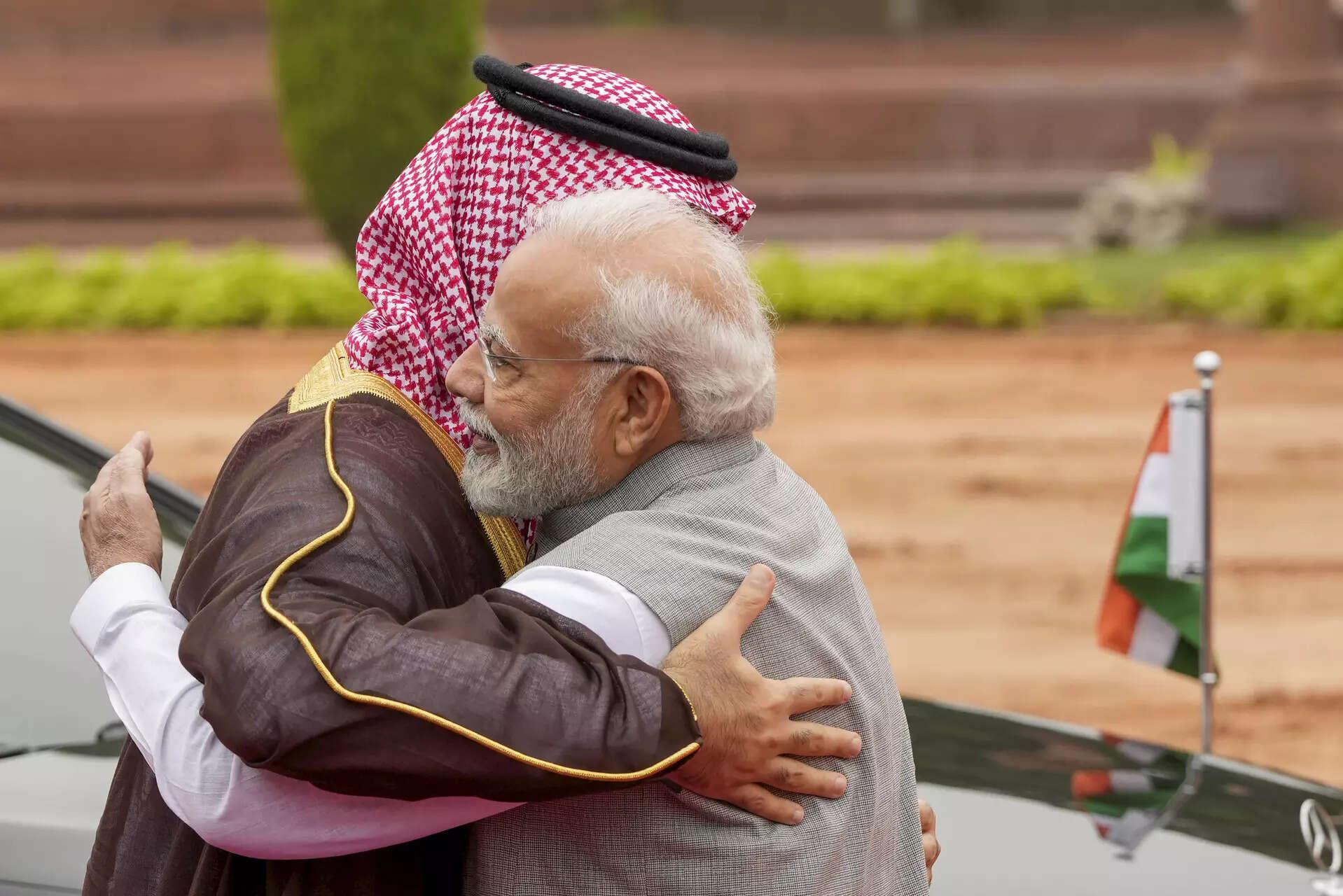 Saudi Prime Minister and Crown Prince Mohammed Bin Salman Bin Abdulaziz Al-Saud on September 11 attended a ceremonial reception at Rashtrapati Bhavan in the national capital. He also met President Droupadi Murmu, Prime Minister Narendra Modi, and other ministers during the event.
"I am very glad to be here in India. I want to congratulate India for the G20 Summit…A lot of announcements have been made that will benefit G20 countries and the world. We will work together to create a great future for both countries," said Saudi Prince after the ceremonial welcome.
Saudi Arabia is one of India's key strategic partners in the Middle-East. The Saudi Crown Prince arrived in Delhi on Friday for a three-day visit and stayed back after the G20 Summit for his state visit.
There were wide ranging talks between the Saudi Crown Prince and Prime Minster Modi at the Hyderabad House. The focus of their talks was on shoring up bilateral trade and defence ties. Bin Salman is currently on a State visit to India following end of the G20 Summit.
The overall relations between the two countries have witnessed a significant upward trajectory in the last few years. The two sides have also been focusing on strengthening their defence and security partnership.
The then Chief of Army Staff Gen MM Naravane visited Saudi Arabia in December 2020 in the first-ever visit by a head of the 1.3 million-strong Army to the important Gulf nation. Since then, there have been series of visits of high-ranking military officials between the two sides.
According to media reports, the Saudi Crown Prince is expected to sign the minutes of the first meeting of the India-Saudi Strategic Partnership Council at 12 noon. At 6.30 pm today, he will meet President Droupadi Murmu at the Rashtrapati Bhawan. He will depart from New Delhi around 8.30 pm.