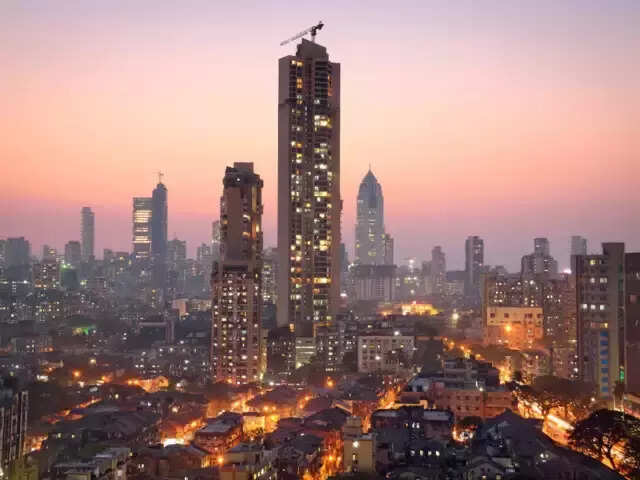 Maharashtra Chief Minister Eknath Shinde on Tuesday held a meeting with NITI Aayog officials during which steps needed to take the GDP of the Mumbai Metropolitan Region (MMR) to $1 trillion were discussed.
The state government will appoint an independent team to coordinate with the NITI Aayog, Shinde was quoted as saying in a release from his office. NITI Aayog CEO B V R Subrahmanyam and his delegation made a presentation about how the economic growth of the city can be boosted.
Deputy Chief Ministers Devendra Fadnavis and Ajit Pawar were also present during the meeting. The statement, quoting Subrahmanyam, said the existing GDP of the MMR is USD 140 billion. By 2030, the population of MMR will grow to 2.7 crore. The growth rate of MMR has been five percent in the last five years.
By 2030, the state government plans to take the GDP of the Mumbai Metropolitan Region (MMR) to $300 billion. The steps needed to achieve this objective were discussed during the meeting.
Recognizing the importance of leveraging urbanization for economic growth and in line with NITI Aayog's mandate of fostering Cooperative Federalism, an initiative focused on developing City-regions as Growth Hubs has been conceived.
This initiative is the outcome of close collaboration between NITI Aayog, State Governments and subject experts. It endeavors to forge a robust economic growth strategy for city-regions across India and prepare a roadmap for achieving the same. NITI Aayog would also constitute a National Advisory Committee of experts under this initiative.
In the initial stage, 4 city-regions will be taken up on a pilot basis to develop a template for devising an economic strategy. Later, it would be scaled up to 16 more cities.
Mumbai, Surat and Vishakhapatnam have been identified for the pilot phase. Under the priority of achieving trillion dollar aspirations of Maharashtra state economy, Mumbai Metropolitan Region (MMR) needs to strengthen the economic footprint in a sustainable manner.
NITI Aayog will assist the Maharashtra State Government in developing a high-level roadmap to achieve $300 billion GDP from the current $140 billion for the MMR region.