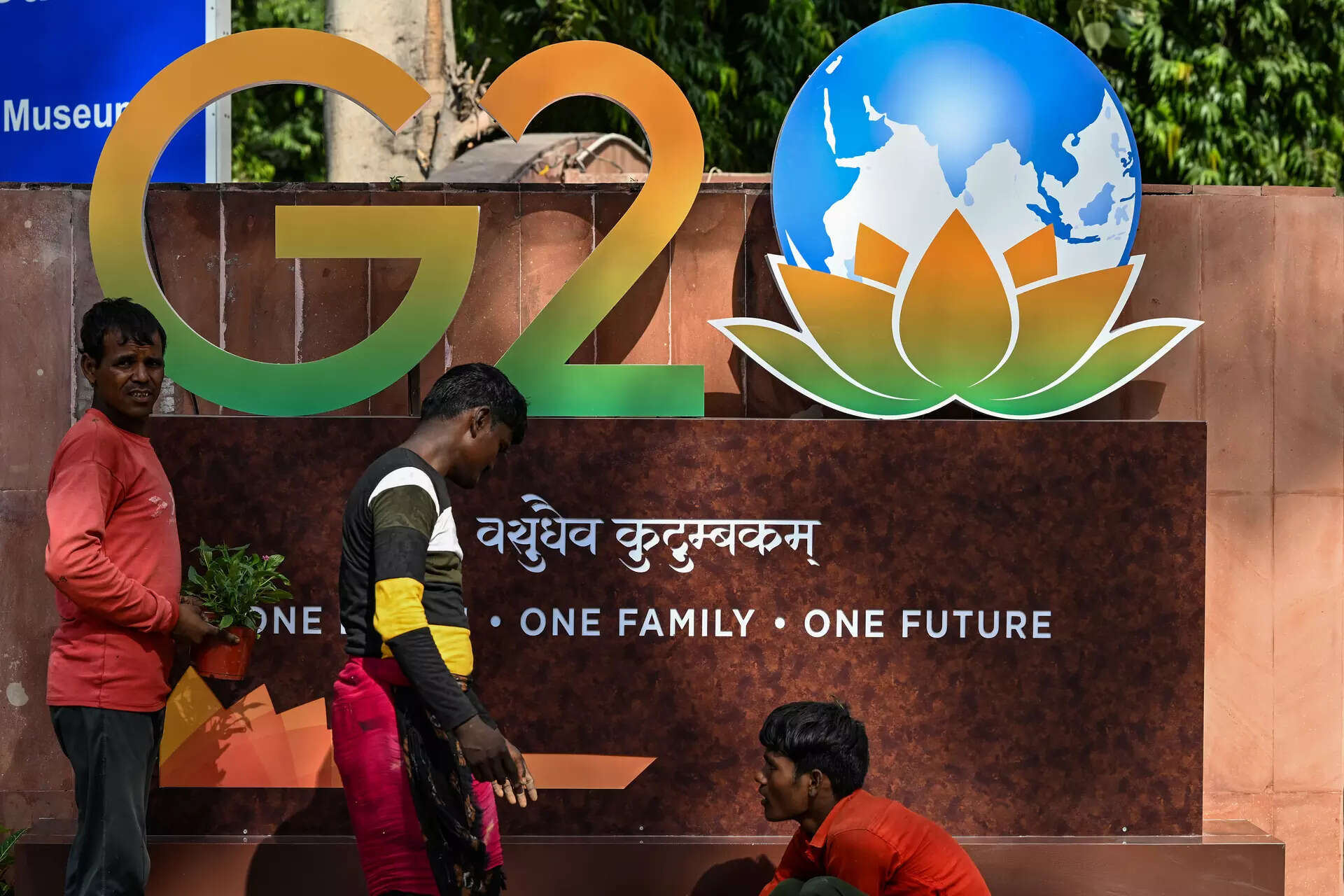 Under the leadership of the Ministry of Electronics and Information Technology (MeitY), the Digital India Experience Zone is being set up as a key attraction at the 18th G20 Summit in New Delhi. The objective of this Zone is to highlight India's success in the implementation of digital transformation.
The G20 Summit will be held between September 9-10, 2023 at Pragati Maidan, New Delhi. To facilitate the sharing of experience and best practices on implementing DPIs in the country, to make global stakeholders aware of projects that are scalable and replicable, and to offer visitors a unique opportunity to experience the power of technology first-hand, the MeitY is setting up two state-of-the-art Digital India Experience Zones in Hall 4 and Hall 14 at Pragati Maidan.
Delegates attending the summit will have the unique opportunity to experience the transformative impact of Digital Public Infrastructure firsthand, read the statement released by MeitY.
The Digital India Experience Zone will showcase the successes of the Digital India mission and the building of robust digital infrastructure which have transformed the lives of crores of Indians. India's Presidency has taken the lead in achieving this remarkable consensus, emphasizing the importance of Digital Public Infrastructure for the Ease of Living.
Digital Public Infrastructure, encompassing game-changers like Aadhaar, Unified Payment Interface (UPI), DigiLocker, DIKSHA, Bhashini, ONDC and eSanjeevani, among others, will be showcased in the Digital India Experience Zone. These initiatives have already demonstrated their profound influence on Indian society.
The Digital India Experience Zone is expected to be a treasure trove of cutting-edge technology, brimming with knowledge and insights into the crucial initiatives of Digital India. Seven key initiatives have been selected to showcase the best practices in implementing DPIs namely Aadhaar, DigiLocker, UPI, eSanjeevani, DIKSHA, Bhashini and ONDC. The exhibition will provide an immersive experience, enabling visitors to explore DPI repositories in India and gain insights for the betterment of the global community.
Through live demonstrations of Aadhaar Face Authentication Software, attendees have the opportunity to gain hands-on experience and interact with cutting-edge technology, while the UPI exhibit will enable visitors to explore and discover the various applications of UPI worldwide. What's more, visitors can scan the QR codes to buy goodies and initiate seamless transactions with a nominal payment.
Guests can also get to learn about the practical utility of India's DigiLocker, showcasing its role in streamlining processes and enhancing efficiency across sectors such as education, finance and banking, travel, transport, real estate, legal and judiciary.
The highlight of the eSanjeevani exhibit is that doctors from various domains – Cardiology, Mental Health, Ophthalmologist, and General Medicine will be present to provide online consultation and give visitors real-time health analysis and advice along with an e-prescription.
The DIKSHA exhibit will offer an immersive and intuitive experience, allowing visitors to explore the wealth of educational resources available on DIKSHA. At the Bhashini exhibit, visitors can experience real-time speech-to-speech translation in all Indian languages as well as six UN languages. Facilitating further interaction, the 'JugalBandi' Telegram Bot will allow visitors ask questions and interact in any language of their choice.
While a grand display of Digital India's iconic journey will take visitors through the major milestones of Digital India since 2014, bringing to life the advancements that have been made in the digital space through simulated virtual reality, visitors can find out DPI's core principles and the evolution of Digital India initiatives in the Digital Tree exhibit.
Users can also interact to see how Open Network for Digital Commerce (ONDC) collaborates with sellers, customers and network providers on a large scale, whilst a kiosk introducing the G.I.T.A. application will provide a platform where visitors can seek answers to questions surrounding life in alignment with the revered holy book Shrimad Bhagwad Gita.
The Digital India Experience Zone employs cutting-edge technologies, in the form of interactive displays, Virtual Reality, and more. Each installation has been crafted to resonate with its target audience, ensuring meaningful engagement and age-appropriate content.