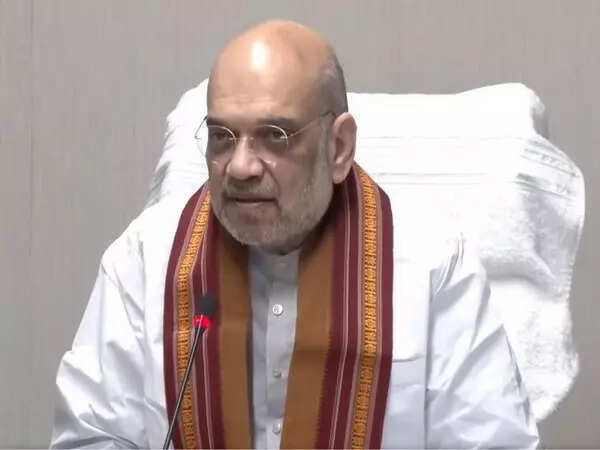 Union Home Minister and Minister of Cooperation Amit Shah will launch the digital portal of the Central Registrar of Cooperative Societies (CRCS) office in Pune on Sunday, August 6.
This move comes as part of the Ministry of Cooperation's commitment to bolster the cooperative movement in the country and aligns with PM Narendra Modi's vision of "Sahkar se Samridhi".
The computerization of the Central Registrar's Office is aimed at promoting ease of doing business in the cooperative sector and streamlining various processes.
The main objectives of this initiative include implementing completely paperless applications, ensuring automatic compliance with the Multi-State Co-operative Societies Act (MSCS Act) and rules through software, enhancing the ease of doing business, enabling digital communication, ensuring transparent processing, and improving analytics and management information systems, read Ministry of Cooperation press release
The digital portal will encompass various modules, including registration, amendment of bye-laws, annual return filing, appeal, audit, inspection, inquiry, arbitration, winding up, liquidation, ombudsman, and election.
It will also incorporate the recently passed amendments to the Multi-State Cooperative Societies (MSCS) Act, 2002, and its rules.
The portal will expedite the processing of applications and service requests through electronic workflow, facilitating a time-bound approach.
It will also feature provisions for OTP-based user registration, validation checks to ensure compliance with the MSCS Act and Rules, hearing through video conferencing, issuance of registration certificates, and electronic communication, read the release.
This project of computerization will prove particularly helpful in the registration of new Multi-State Cooperative Societies, simplifying their operations and creating a more efficient and transparent digital ecosystem.
India boasts over 1550 Multi-State Cooperative Societies (MSCS), and the Central Registrar's Office plays a crucial role in administering the Multi-State Cooperative Societies Act, of 2002.
With the implementation of the digital portal, all activities related to multi-state cooperatives will be streamlined, ushering in a new era of efficiency and transparency.
To ensure the involvement of youth and gather innovative ideas for building the newly developed Central Registrar Office portal dashboard, a 'Hackathon' competition was organized.
Additionally, the Ministry invited suggestions and feedback from all National Cooperative Societies and Multi-State Cooperative Societies to ensure that the portal meets the needs of stakeholders effectively.